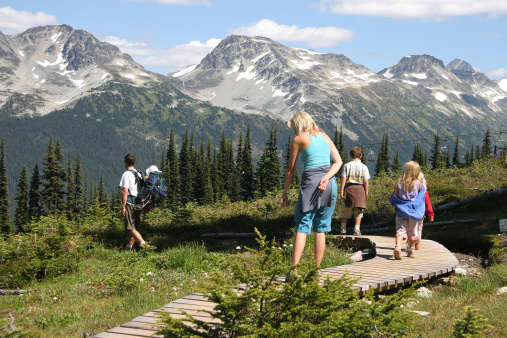 Alaska Land Tours
When most people think of traveling to Alaska, they think of a cruise departing from Seattle, Vancouver or Anchorage. Many of our land tour operators offer a land tour to Alaska, A cruise can be added to some and others are just a land tour. Insight's Jewels of Alaska can be booked as a 7 day land tour or a 14 day cruise/tour. This tour starts in Anchorage with sightseeing, then on Day 3 the motor coach takes you to Talkeetna to board the Alaskan Railroad train to Denali National Park. Then back to the motor coach for a scenic journey to the town of Girdwood at Mount Alyeska. A glacier cruise is offered on Day 6 and Day 7 you return to Anchorage to fly home or board your cruise ship.
Collette offers a 13 day journey, round trip Anchorage with a land only tour. It visits Whittier for a little cruise on Prince William Sound then an overnight in Tok, before traveling to Whitehorse, the capital of Canada's Yukon. Skagway is the next stop and Dawson City. A stop in Chicken, Alaska brings on a chuckle before arriving in Fairbanks. Then on to Denali by dome car train for two nights. The relaxing ride back to Anchorage is by motor coach, where your tour ends.
Trafalgar proudly presents Majestic Alaska with the option of an Alaska Cruise. Their land tour starts in Fairbanks for two nights, then on to Denali for two nights and the Alaska Railroad to Anchorage. Their land tour is 8 days with a 14 day combination cruise/tour.
Globus's 9 day land tour starts and ends in Anchorage with a stop in Valdez, Fairbanks, Denali National Park and back to Anchorage, where you can board your Alaska Cruise and make your vacation 16 days. They also offer Nature's Best, which is a seven day land tour starting in Fairbanks, visiting Denali National Park, Talkeetna and Anchorage, where you can board your Alaska Cruise ship, making this cruise/tour a 13 day vacation.
Cosmos offers their 8 day Alaskan Adventure starting in Fairbanks, traveling to Denali National Park and ending in Anchorage with the Alaskan Railroad train. This land tour can also be combined with a seven day Alaska Cruise. Alaska and the Yukon is also offered by Cosmos for 12 days starting and ending in Anchorage. This tour will take you to Valdez, Tok, Whitehorse, Dawson City, Fairbanks, and Denali National Park and back to anchorage. Most travelers will think about this tour in the early summer months, but it is unique in operating August 9 -30 for the start of fall foliage in that part of the country.